Testimonials
Wow. What can you say about a once-in-a-lifetime Airbnb experience? I'll attempt to do the impossible. We knew that we were signing up for a ranch/farm experience with all kinds of animals. We certainly got that and so much more. Richard and his family have painstakingly built one of the most unique properties that we've ever been to...with animal feeding, John Deere Gator-riding, fresh-egg eating, beautiful hiking, unique amenity experiencing (commercial kitchen, game barn, fishing, etc.) and small detail finding around every corner. Richard, Alex and Linda always took time to get us what we needed and answer the many questions we had about the property. We were also given the freedom to do what we wanted to do and experience the Ranch the way we wanted to experience it.
-Josh
March 2023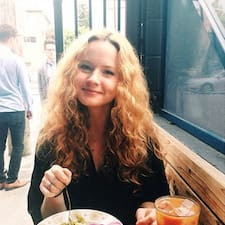 This is my family's favorite Airbnb on earth! The cabin is so cozy and full of character, the ranch, itself is beyond gorgeous, and the animals are friendly and insanely cute. The activities are endless, but you may be so lulled by the beautiful surroundings that you end up laying in a hammock for your whole stay. Run, don't walk to this hidden gem
-Lydia
March 2023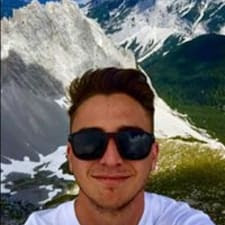 Incredible experience! This was our second time at the Ranch, this time renting out the entire place for a large group. What an amazing spot - so beautiful and peaceful. Will definitely be back again and again and again!
-Ryan
March 2023
From the moment we got there we were in awe. The entrance to the ranch takes you to a beautiful off grid farm. The surroundings are lush, green and magical. Alex, Richard and Linda are so incredibly nice and welcoming. We were greeted immediately when we got there and they showed us around. The property is straight out of a dream. I stayed with my friend in the fish camp tent. It felt like a 5 star resort inside. The bedding was so luxurious and very comfortable. We visited during a rain storm in the winter and we were plenty warm inside. The bathrooms are super clean and nearby. The industrial kitchen had everything and more that you could need and was walking distance away from out tent. Words cannot explain how happy we were to experience such a magical place.
-Michelle
March 2023
If we could give this place 10 stars we would! I stayed in Fish tent and my son and his friends stayed in the cabin. The cabin was the perfect size for our group. There was a kitchen in there that had all high end pots and pans.. nothing was forgotten and the cabin was full of curated items. From the cabin there is a great place to hang out called the rock room. The boys loved playing pool, watching TV and playing games in there. It is decorated like no other place I have ever seen. I spent hours looking at their personal collection of hand picked vintage collectables. The boys loved being able to use the "jeep" that was provided and used it to explore this magnificent property. There is NO place out there like this place. I feel so lucky to have been able to meet Richard, Linda and Alex... truly amazing people.
-Michelle
March 2023
We planned a gal pals weekend getaway for my birthday. The directions that Richard gave were spot on! Upon arrival, we were greeted right away by Alex. Richard checked us in and offered us a free upgrade because we were the only guests for the weekend. It was cold and we were truly grateful. They gave us some time to unload our car and then Alex gave us a tour of the property. They have 7 beautiful and friendly dogs who also greeted us. He also showed us how to start The Gator. Eggs are collected from the chickens daily and we were ordered as many eggs as we would like to have. The greenhouse also had veggies that we were offered to take. Alex started a fire for us in the cabin and came back the next morning to show us how to rekindle it (it went out overnight, but we were warm enough). The cabin is closest to the property entrance, then the Howards Creek tent and then the Fish Camp tent which is closest the the bathrooms and kitchen. Each tent has a dedicated bathroom. Come stay here!
-Asmi Metha
February 2023
We love this place. We have been twice in the past year, and we have had an amazing time each time. We bring our kids and dog and it's just magical.
-Amy
December 2022
My two sons and I had one of the most memorable experiences I could ever wish for. This is due to the wonderful family Rancho Grande and the way they treat their guests.
-Todd
December 2022
It's such a great place, our 6 year old boys had a blast there's so much to do and so many animals to see and play with, they were obsessed with Albert the camel. They played basketball, went on buggy rides and fed the goats. We stayed in the cabin which we knew would be a squeeze but was cozy and comfy and you felt right in the middle of everything. Thanks so much!
-Ellie
November 2022
Linda and Alex were the most gracious hosts! This place is truly magical. We went with our three kids ages 6, 3, and 2. Our youngest two loved the free roaming animals . They even got to feed the baby camel a bottle! They saw baby Guinea pigs, and baby chicks, they got dirty in the mud, played fetch with the doggies, and got to feed the goats. Our oldest daughter loved going horseback riding and all the arts and crafts in the rock room. Our fridge was stocked with everything we needed from Ojai Food Taxi and Linda and Alex were so kind to welcome us when we arrived. Run don't walk here!
-Gelena
November 2022


[ajax-loadmore-button]